DOI:
http://dx.doi.org/10.26740/jpps.v3n2.p361-366
PENERAPANMODIFIED INQUIRY MODELS UNTUK MENCEGAHMISKONSEPSISISWA PADA KONSEP KESETIMBANGAN KIMIA
Abstract
This research aims prevent student's misconception to the concept of chemical equilibrium. Misconceptions prevention performed was using a modified inquiry model.Subject in this research arestudents science grade XI in SMAN Kabuh  Jombang.This research is pre-experiment with one group pretest - posttest design. Identification of misconceptions used Three Tier Test method. The resulted discrete data was analyzed using qualitative descriptive and continu data  was analyzed using inferential statistics, namely the Mann-Whitney test, t-Test, and Wilcoxon's Sign Rank Test.A modified inquiry learning models successfully preventedstuedent's misconceptionbut still remained the burden of misconceptions. Based on inferential statistical test with thesignificance level of 95% it can be concluded that the science classes decreased significantly the level of burdenof misconceptions as the impact of learning a modified inquiry models.
Penelitian ini bertujuan untuk mencegah miskonsepsi siswa pada konsep kesetimbangan kimia. Pencegahan terjadinya miskonsepsi dilakukan dengan menggunakan model pembelajaran modified inquiry. Sasaran penelitian adalah siswa kelas XI IPA di SMAN Kabuh Kabupaten Jombang.Penelitian ini merupakan penelitian pra-eksperimen dengan one group pretest-posttest design. Identifikasi miskonsepsi menggunakan metode Three Tier Test. Teknik analisis data diskrit menggunakan deskriptif kualitatif dan data kontinyu menggunakan statistik inferensial yaitu: Mann-Whitney Test,t-Test, dan Wilcoxon's Sign Rank Test.Pembelajaran menggunakan modified inquiry berhasil mencegah miskonsepsi siswa dan membuat siswa menjadi tahu konsep, tetapi masih menyisakan beban miskonsepsi siswa. Dengan menggunakan uji statistik inferensial pada taraf kepercayaan 95% dapat disimpulkan bahwa pada kelas penelitian terjadi penurunan secara signifikan beban miskonsepsi siswa sebagai dampak pembelajaran menggunakan modified inquiry.
Keywords
modified inquiry, misconception. chemical equilibrium
Article Metrics
Abstract view: 172 times
PDF: 162 times
Copyright (c) 2017 Arif Imam Subagyo, Suyono Suyono, Tukiran Tukiran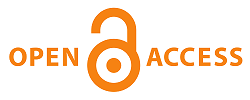 Copyright (c)
Jurnal Penelitian Pendidikan Sains (JPPS)
 is licensed under a 
Creative Commons Attribution 4.0 International License
.