PENGARUH GERAKAN SENAM CHAIR EXERCISE BAGI MANULA UNTUK MENCEGAH PENYAKIT DIABETES MELLITUS (DM)
Abstract
Tujuan dari gerakan Senam Lansia ini adalah memberikan aktivitas gerak pada lansia melalaui aktivitas senam yang diperuntukkan khusus untuk para lansia. Untuk meningkatkan kualitas hidupnya melalui aktivitas gerak yaitu aktivitas gerak menggunakan kursi dengan tekanan yang rendah (Chair Exercise). Gerakan senam lansia ini sebagai salah satu upaya untuk mencegah penyakit yang berbahaya yang sering terjadi pada lansia yaitu penyakit Diabetes Mellitus. Target khusus adalah adanya peningkatan kualitas hidup melalui sudut pandang kesehatan pada manula, sehingga manula dapat melakukan aktivitas sehari-hari dengan mandiri. Tes kesehatan dilakukan dalam mengetahui manfaat gerakan senam lansia dengan cara melakukan pemeriksaan kesehatan sederhana pada manula, yaitu tes kadar glukosa darah dengan menggunakan alat Glucometer.
References
Fadoli, H.I, Sari, D.I, Budianto, E.R, Yusuf, H. 2017 "Pengaruh Gerakan Senam Chair Exercise Bagi Manula Untuk Mencegah Penyakit Diabetes Mellitus (DM)"
Article Metrics
Abstract view: 38 times
PDF: 28 times
Refbacks
There are currently no refbacks.
JOSSAE (Journal of Sport Science and Education)  E-ISSN : 2548-4699
Indexed by :
Alamat Penyunting dan Tata Usaha
Sekretariat JOSSAE. Gedung U1 Lantai 2
FIK - Unesa Lidah Wetan, 60213 Surabaya - Jawa Timur
Phone: 031-7532571 Fax 031-7532759
Whatssapp: +4915175575317, 081235964624
Hmepage : http : //fik.unesa.ac.id
E-mail: jossae.fik@unesa.ac.id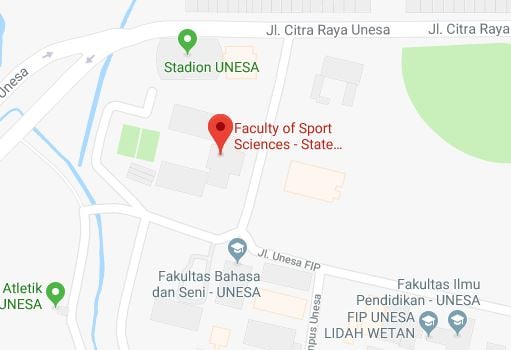 Journal of Sport Science and Education (JOSSAE) is licensed under a Creative Commons Attribution-ShareAlike 4.0 International License.