PENGEMBANBANGAN MEDIA PEMBELAJARAN POWERPOINT INTERAKTIF PADA TEMA TANAH AIRKU UNTUK ANAK USIA 5-6 TAHUN
Keywords:
Media Power Point, Theme of My Land
Abstract
This research was conducted with the aim of producing a valid, appealing, and effective instructional media product in a form of interactive PowerPoint that could help facilitate the learning process for my homeland theme. This study used the ADDIE model which consisted of five main stages, namely the analysis, design, development, implementation, and evaluation stages. The data collection techniques used in this study were interviews and questionnaires. This research shows that the use of interactive PowerPoint instructional media on the theme of my homeland for children aged 5-6 years meets the valid, appealing, and effective criteria and can be used as a tool for teachers or educators in delivering thematic and meaningful learning for children.
Downloads
Download data is not yet available.
References
Akbar, Sadun. 2013. Instrumen Perangkat Pembelajaran. Bandung: PT Remaja Rosdakarya.

Amri, Sofan. 2013. Pengembangan & Model Pembelajaran Dalam Kurikulum 2013. Jakarta: PT Prestasi Pustakaraya.

Arsyad, Azhar. 2011. Media Pembelajaran. Jakarta: Raja Grafindo Persada.


Asmawati, Luluk. 2014. Perencanaan Pembelajaran PAUD. Bandung: PT Remaja Rosdakarya

Darmadi. 2017. Pengembangan Model dan Metode Pembelajaran Dalam Dinamika Belajar Siswa. Yogjakarta: Deepublish.

Kadaruddin. 2018. Mahir Desain Slide Presentasi dan Multimedia Pembelajaran Berbasis Powerpoint. Yogyakarta: Depublish

Mais, Asrorul. 2016. Media Pembelajaran Anak Berkebutuhan Khusus. Jember: Pustaka Abadi.

Prastowo, Andi. 2019. Analisis Pembelajaran Tematik Terpadu. Jakarta: Kencana.

Sadiman, Arief S. dkk. 2010. Media Pendidikan (Pengertian, Pengembangan, dan Pemanfaatannya). Jakarta: Pustekkom Dikbud dan PT Raja Grafindo Persada.

Saifuddin. 2018. Pengelolaan Pembelajaran Teoritis dan Praktis. Yogyakarta: Deepublish.

Susilana, R. & Riyana, C. 2009. Media Pembelajaran (Hakikat, Pengembangan, Pemanfaatan, dan Penilaian). Bandung: CV Wacana Prima.

Suyadi & Dahlia. 2015. Implementasi dan Inovasi Kurikulum PAUD 2013 (Program Pembelajaran Berbasis Multiple Intelligences).Bandung: PT Remaja Rosdakarya.

Warsita, Bambang. 2008. Teknologi Pembelajaran (Landasan & Aplikasinya). Jakarta: Rineka Cipta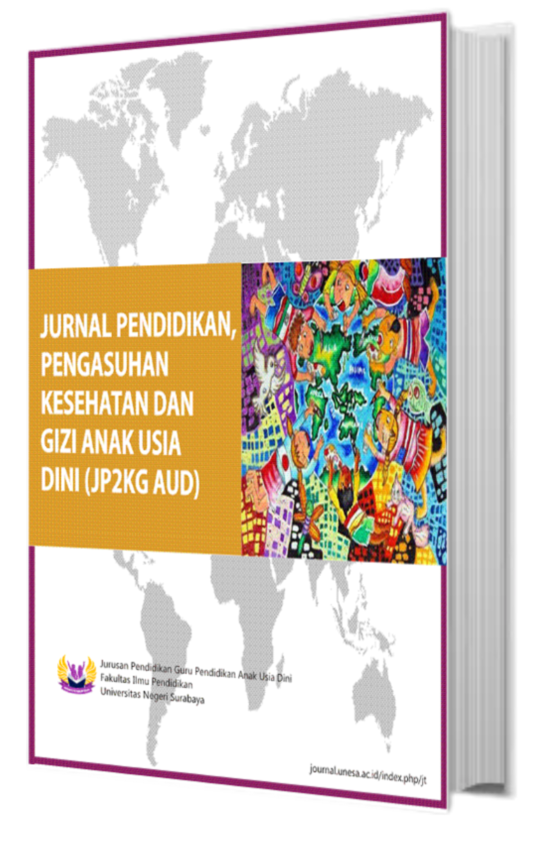 Downloads
License

Abstract views: 448 ,

PDF Downloads: 338