STUDI KASUS SIKAP EMPATI ANAK KELOMPOK B DI TK MUSLIMAT NU 14 NURUL HUDA KARANGDUREN
Keywords:
Prosocial Behavior, Attitude of Empathy, Kindergarten children group B.
Abstract
This study aims to finding out an overview of an empathy attitude of children in group B, knowing the factors that influence an empathy of children in group B, finding out the efforts of the teachers and the parents in developing empathy for children in group B, and finding out the results of developing children empathy attitudes group B by teachers and parents. Based on the theory and the problem of this study, the importance of cultivating the ability to empathy from an early age, so that children are able for social interaction positively, for example knowing the feeling of their friends, respecting the opinions of others and not discriminating against friends. The data collected by an interview, observation, and documentation of the problems that occurred. The research method used is a qualitative research approach with a single case study research type. The results of this study illustrated that the empathy of group B children has begun to develop, but there is one aspect that has not yet emerged, so the teachers and parents need to habituate and set an example both at home and at school.
Downloads
Download data is not yet available.
References
Arikunto, Suharsimi. 2010. Prosedur Penelitian Suatu Pendekatan Praktik. Jakarta: PT Rineka Cipta.

Bandur, Agustinus. 2016. Penelitian Kualitatif Metodologi, Desain, dan teknik Analisis Data dengan NVIVO 11 Plus.. Jakarta: Mitra Wacana Media.

Borba, Michele. 2008. Membangun Kecerdasan Moral. Jakarta: Gramedia Pustaka Utama.

Dewi, S., dkk. 2019. Pengaruh Metode Bercerita Berbasis Kearifan Lokal Terhadap Kemampuan Empati Anak Kelompok B. Jurnal Kependidikan Anak Usia Dini Undisha. 7(1),78-87. (Online), (https://ejournal.undiksha.ac.id/index.php/JJPAUD/article/view/18761/1280 ), diakses 15 Februari 2020.

Hermawan, Iwan. 2019. Metodologi Penelitian Pendidikan Kuantitatif, Kualitatif dan Mixed Methode. Kuningan: Hidayatul Quran Kuningan.

Moleong, J.L. 2017. Metodelogi Penelitian Kualitatif. Bandung: PT Remaja Rosdakarya.

Nugraha, D., Apriiya, S., & Veronica, K.R. 2017. Kemampuan Empati Anak Usia Dini. Bandung: Jurnal PAUD Agapedia. 1(1),30-39.(Online), (file:///E:/JURNAL%20EMPATI%20NUGRAHA.pdf), diakses 5 Januari 2020.

Pudjibudojo, J., dkk. 2019. Psikologi Perkembangan Memahami Dinamika Perkembangan Anak. Sidoarjo: Zifatama Jawara.

Sugiyono. 2017. Metode Penelitian Kuantitatif, Kualitatif dan R&D. Bandung: Alfabeta.

Sugiyono. 2015. Metode Penelitian Kuantitatif, Kualitatif dan R&D. Bandung: Alfabeta.

Taufik. 2017. Empati Pendekatan Psikologi Sosial. Jakarta: PT Raja Gafindo Persada.

Ulfatin, Nurul. 2013. Metode Penelitian Kualitatif di Bidang Pendidikan: Teori dan Aplikasinya. Malang: Universitas Negeri Malang.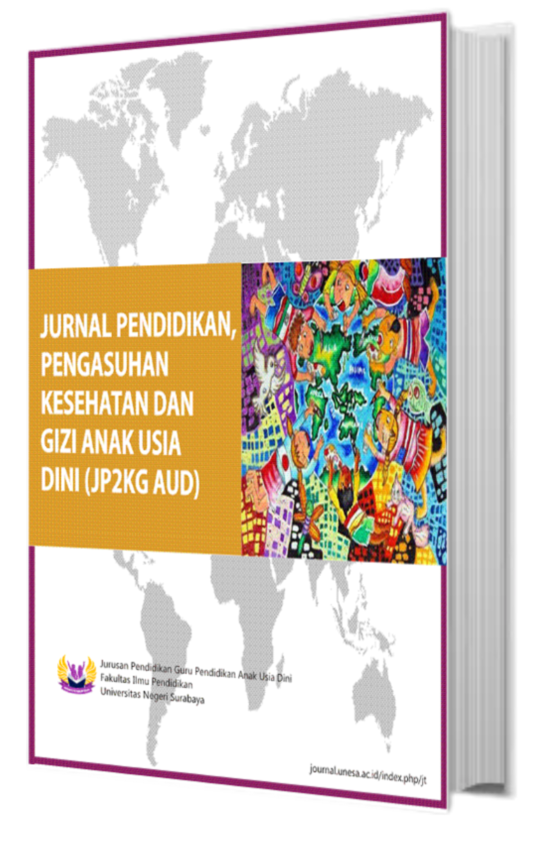 Downloads
License

Abstract views: 248 ,

PDF Downloads: 363