PENINGKATAN PERILAKU PROSOSIAL ANAK MELALUI SIMULASI KEBAKARAN
Keywords:
Prosocial behavior, Fire, Early Childhood
Abstract
Prosocial behavior is an action that aims to benefit others both materially and non-materially. This behavior really needs to be instilled in children from an early age so that when they grow up they will have a sense of helping each other, especially when that person experiences a disaster. Seeing that currently, the children's prosocial behavior is still low, the researchers invited the Kindergarten Dirasatul Aulad Jamaatul Ikhwan Surakarta as one of the research subjects to improve children's prosocial behavior through fire simulations. This research was conducted using quantitative methods with data collection methods in the form of socialization and interviews conducted with teachers or class B students in the kindergarten. Through this research, it can be seen that fire simulations can improve children's prosocial behavior, especially helping friends who experience fire disasters and providing information related to how to deal with fires or prevent them from occurring so that they do not cause casualties.
Downloads
Download data is not yet available.
References
Berk, L. E. (2010). Development Through the Lifespan 5th ed. Boston: Allyn and Bacon.

Bierhoff, H. W. (2002). Prosocial Behaviour. New York: Taylor and Francis Inc.

Mulyana, D. (2016). Ilmu Komunikasi Suatu Pengantar. Bandung: Remaja Rosdakarya.

Ormrod, J. E. (2008). Psikologi Pendidikan Jilid 1. Jakarta: Erlangga.

Poerwandari, K. (2001). Pendekatan Kualitatif untuk Penelitian Perilaku Manusia. Jakarta: FP-UI.

Ramli, S. (2010). In: Pedoman Praktis Manajemen Bencana. Jakarta: Dian Rakyat.

Sugiyono. (2013). Metode Penelitian Kuantitatif, Kualitatif, dan R&D. Bandung: Alfabeta.

Sujiono, Y. N. (2009). Konsep Dasar Pendidikan Anak Usia Dini. Jakarta: Index.

Sukardi, D. K. (1987). Psikologi Populer¯: Bimbingan Perkembangan Jiwa Anak. Jakarta: Ghalia Indonesia.

Suryana, D. (2010). Hakikat Anak Usia Dini. Jakarta: Universitas Terbuka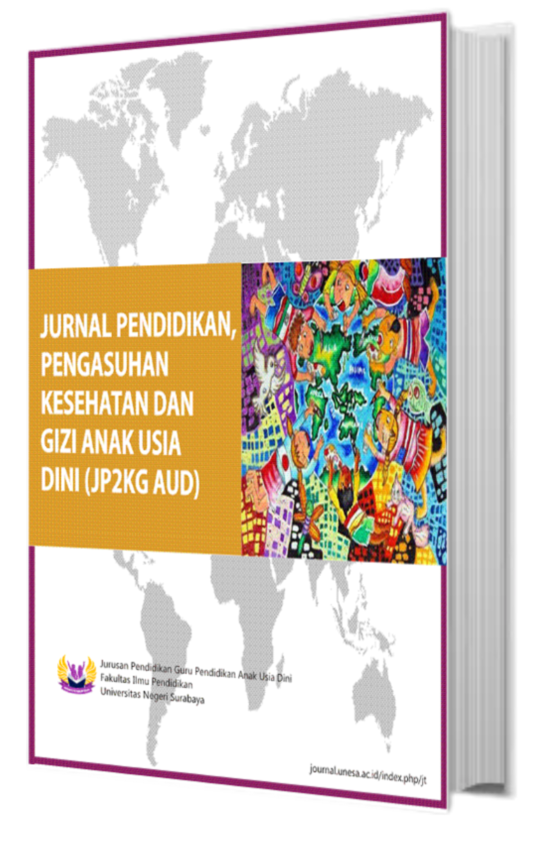 Downloads
License

Abstract views: 130 ,

PDF Downloads: 97