Pengaruh Gaya Mengajar Komando dan Motor Ability Rendah terhadap Hasil Belajar Tendangan Dolyo Chagi Taekwondo
Abstract
The purpose of this study is to obtain information about the influence of command teaching style and low motor ability to the results dolyo chagi kick Taekwondo students PJKR Siliwangi University Tasikmalaya City. The method used in this research is experimental method. The sampling used by the author with a simple random assignment (random assignment). The result of his research is the style of command teaching gives a significant influence for students with low ability motor to the learning result kick dolyo chagi (q0 = 4,63 <qt = 3,63). It is expected that all lecturers and teachers in providing sports learning to learners whose motion skills are low, especially learning taekwondo better using the command teaching style.
Article Metrics
Abstract view: 24 times
PDF: 11 times
Refbacks
There are currently no refbacks.
JOSSAE (Journal of Sport Science and Education)  E-ISSN : 2548-4699
Indexed by :
Alamat Penyunting dan Tata Usaha
Sekretariat JOSSAE. Gedung U1 Lantai 2
FIK - Unesa Lidah Wetan, 60213 Surabaya - Jawa Timur
Phone: 031-7532571 Fax 031-7532759
Whatssapp: +4915175575317, 081235964624
Hmepage : http : //fik.unesa.ac.id
E-mail: jossae.fik@unesa.ac.id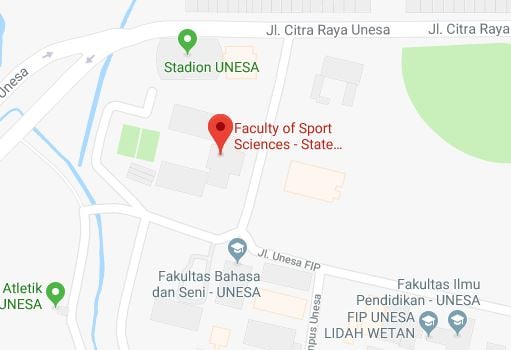 Journal of Sport Science and Education (JOSSAE) is licensed under a Creative Commons Attribution-ShareAlike 4.0 International License.